Hua Hua

Solo Installation Exhibition
at Asian Arts Initiative in Philadelphia PA 2013
"Hua Hua Zhang's Puppet Dream"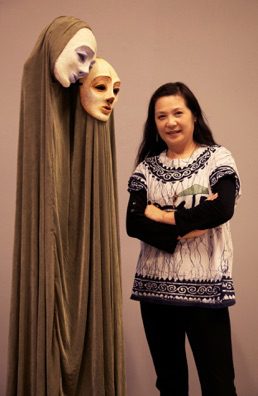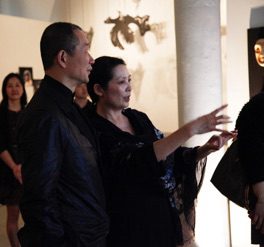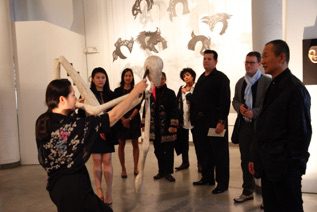 World famous composer Tan Dan attend opening reception at Asian Arts Initiative.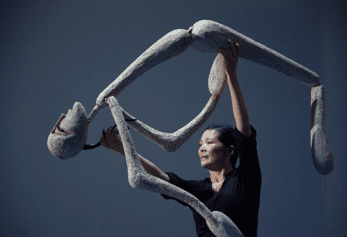 Installation performances photos by Photographer Johanna Austin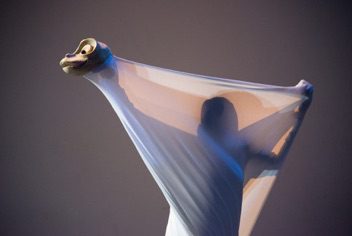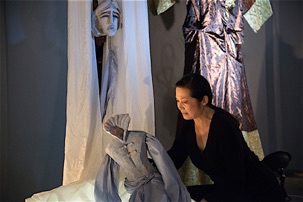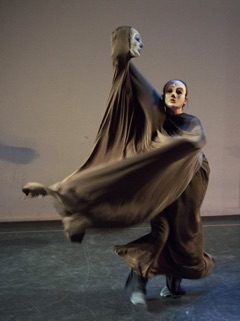 "I keep looking and looking at your compelling work--- Beauty, Sentiments, Life Stories… I look away and return again eyes behind eyes!" - Delores
"I am deeply moved by your work & wondrous ways. May you walk in Beauty and go only from strength to strength & inspiration to inspiration." - Rob
"Thank you for sharing your journey through your puppetry art. Profound, Moving, Touching." - Lorraine
Hua Hua has so many gifts, for me it's the beauty of your vision and your observation of life as well as the questions you ask!!
- Ruth Donnocker
"Beautiful work. I will never forget it."
- Josh
"Amazing work--
Moving, Dramatic, and Beautiful! - Annie
"Working with you is always a pleasure. Your attention to detail, your precision in movement, your creative ideas… Everything about you is an inspiration to young and old. Never stop believing in yourself and the ones around you who love you so much."
- Terry
Katherine Shozawa
Asian Arts Initiative
Curatorial Statement / Exhibition Narrative
Dream Journeys: Hua Hua Zhang
Opening Reception: Friday, November 1, 6 p.m.
Live performances: Friday, November 1, 7:30 p.m. and
Saturday, November 2, 3 p.m.
Beijing-born performer and classically trained puppet artist Hua Hua Zhang uses Eastern and Western puppet art to explore universal themes of self and one's longing for home through her first ever interdisciplinary gallery exhibition. A lead performer for the Beijing Puppet Arts Troupe for more than 20 years, Zhang moved to the United States to complete her MFA in the Puppet Art Program at the University of Connecticut in the Department of Dramatic Arts and became founder of the Philadelphia-based artistic group Visual Expressions.
"A puppet is a living sculpture that exists as its own unique vehicle for expression," says Zhang. "Puppet art is for all ages and voices. It penetrates deeply into our hearts, desires and inner thoughts through the use of metaphor, abstraction and dream-like expression."
Treading the boundaries between black-box stage and gallery, Zhang attempts for the first time to expand her expertise in this unique art form by exploring puppetry as sculpture, installation and performance while examining feelings, concerns and questions about life that we all share. Zhang suggests that a viewer encountering a static puppet can freely create scenarios in his or her own mind, an inanimate puppet denoting the potentiality of gesture and of movements both small and expansive, including an immigrant's complex journey from East to West, and back again through memory and dreams.
Zhang's childhood was deeply impacted by China's Cultural Revolution when individual creative expression was heavily restricted. Her father a poet and her mother a factory worker, along with her family were banned to the countryside. Years after the revolution, Zhang was selected to attend the Beijing Academy Art School where she studied classical, rod puppet theatre. But it was not until the mid-90s when Zhang saw Albrecht Roser's solo show in Beijing which inspired her to study his work as well as that of Philippe Genty. She also met Bart P. Roccoberton, a puppet artist and puppet art educator through an US/China joint venture television production The Adventures of Hua Hua and Morley. Mr. Roccoberton introduced her to the Puppet Art Program at the University of Connecticut, opening up her practice to her own voice, creativity and passions independent of traditional rod puppet theatre.
Dream Journeys is proudly presented by Asian Arts Initiative, a community-based arts center that offers exhibition opportunities to emerging, mid-career and established community-minded artists, designers, curators and partnering organizations exploring diverse experiences of Asian Americans through contemporary art practice and social contexts. Our programs aim to engage diverse audiences, foster dialogue, and inspire social change that positively impacts Philadelphia's Chinatown, Chinatown North and beyond.