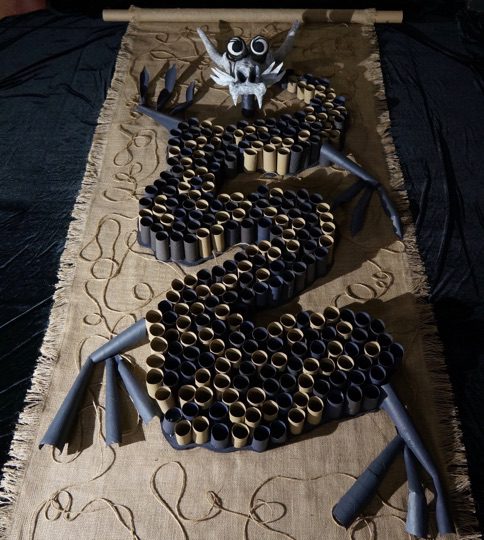 The Mythical Chinese Dragon
A new exhibition for FringeArts Festival 2019 Philadelphia
From Sep 4 - Oct 4, 2019
Asian Arts Initiative 1219 Vine Street
Exhibition located at elevator lobby of first & second floors
Mythical Chinese Dragon exhibition is the latest work of Hua Hua Zhang as part of 2019 Fringe Festival of Philadelphia. The exhibition supported by Asian Arts Initiative's Shared Spaces program.
In western culture, Dragons are often evil beasts to be feared, but the Chinese culture loves dragons, which symbolize strength, good luck and unity. This mythical creature upholds justice and has great sympathy for all the people.
With this exhibition, Hua Hua Zhang experiments with Chinese ink, calligraphy, objects and material to create an experimental work that shares her interpretation of Chinese dragons. She opens a window into the Chinese viewpoint for the people of Philadelphia; hopefully viewers will be inspired by the great Chinese Dragon.
What does the Dragon say to you?