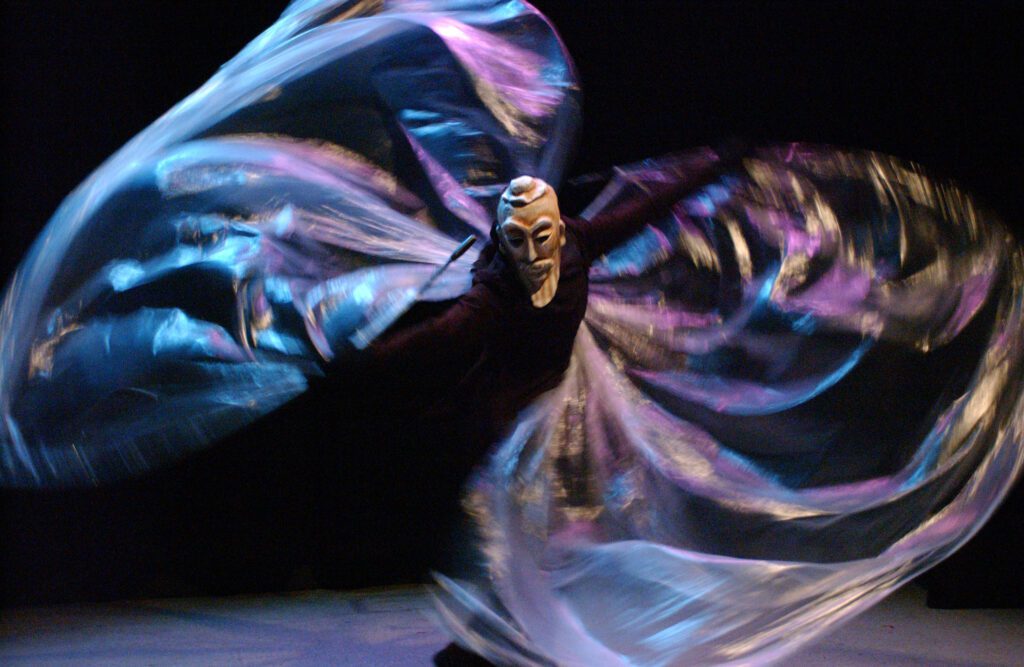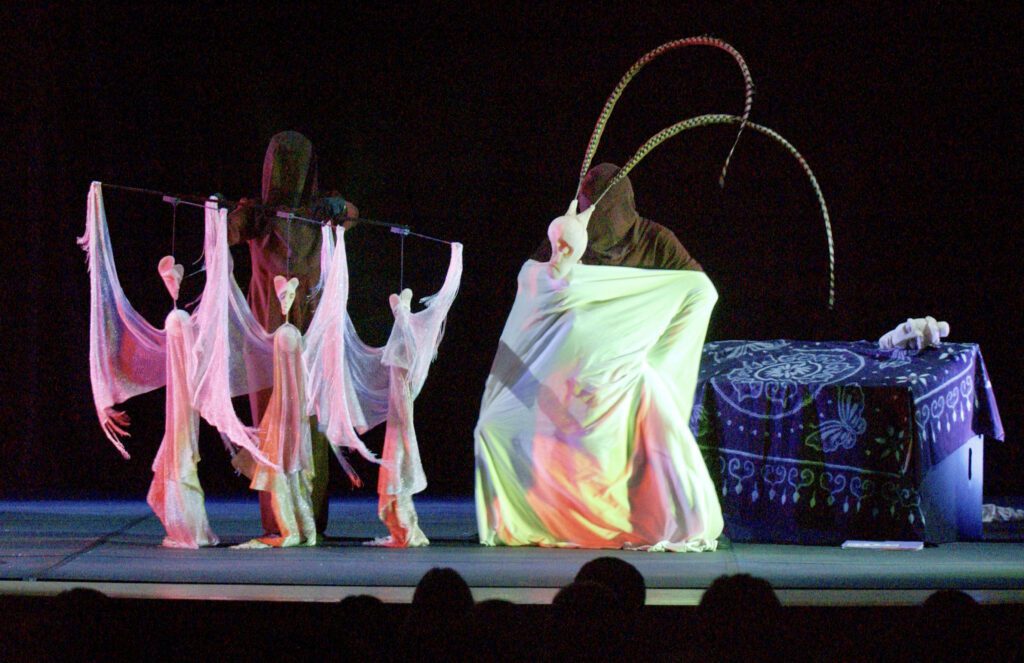 In ancient Taoist Chinese philosophy, there was a sage, Zhuang Zi, who had a dream that he had become a butterfly and derived pleasure from flying. After he awakened he asked whether he was a man who had dreamed he was a butterfly, or if a butterfly was now dreaming that he was a man.
We are living in a dream of dreams. If you don't dream, life has no interest and no meaning. Everybody has dreams at different levels - both waking and sleeping. Here, there is an undeniable connection.
In this show we are using dreams as a vehicle to explore humanity. Awake? Asleep? It does not matter. Do we dream that we dream?
The show presents the audience with a reflection of their own life. It is exploring the edge of the waking and sleeping worlds where humanity can examine itself. 

• PROLOGUE:  Butterfly or man? The question is asked.
• WATCHED POT:  Xiao Lu Sheng gets hungry and prepares a pot of rice. As he awaits his meal he falls asleep and dreams that he attains great power. Do we dream out our lives?
• LESSONS: What are the lessons that we learn in life? Who teaches us and who affects us? Are we ourselves, or are we someone else?
• PASSING:  In our lives we are surrounded by many people. But we are frequently alone. Our encounters are often brief and flow away as quickly as they arrived.
• SECRETS: There are dreams that we choose not to share. Thoughts that compel us to seek higher goals. But these thoughts and dreams are ours alone.

• SHADOW:   Who are we? What is the dialogue we have with ourselves which draw us through our everyday existence?
• WELCOME:  Are we oppressed? Who is our Master? When is the welcome inevitable? When is it not?
• EPILOGUE: Butterfly or man? The question remains unanswered.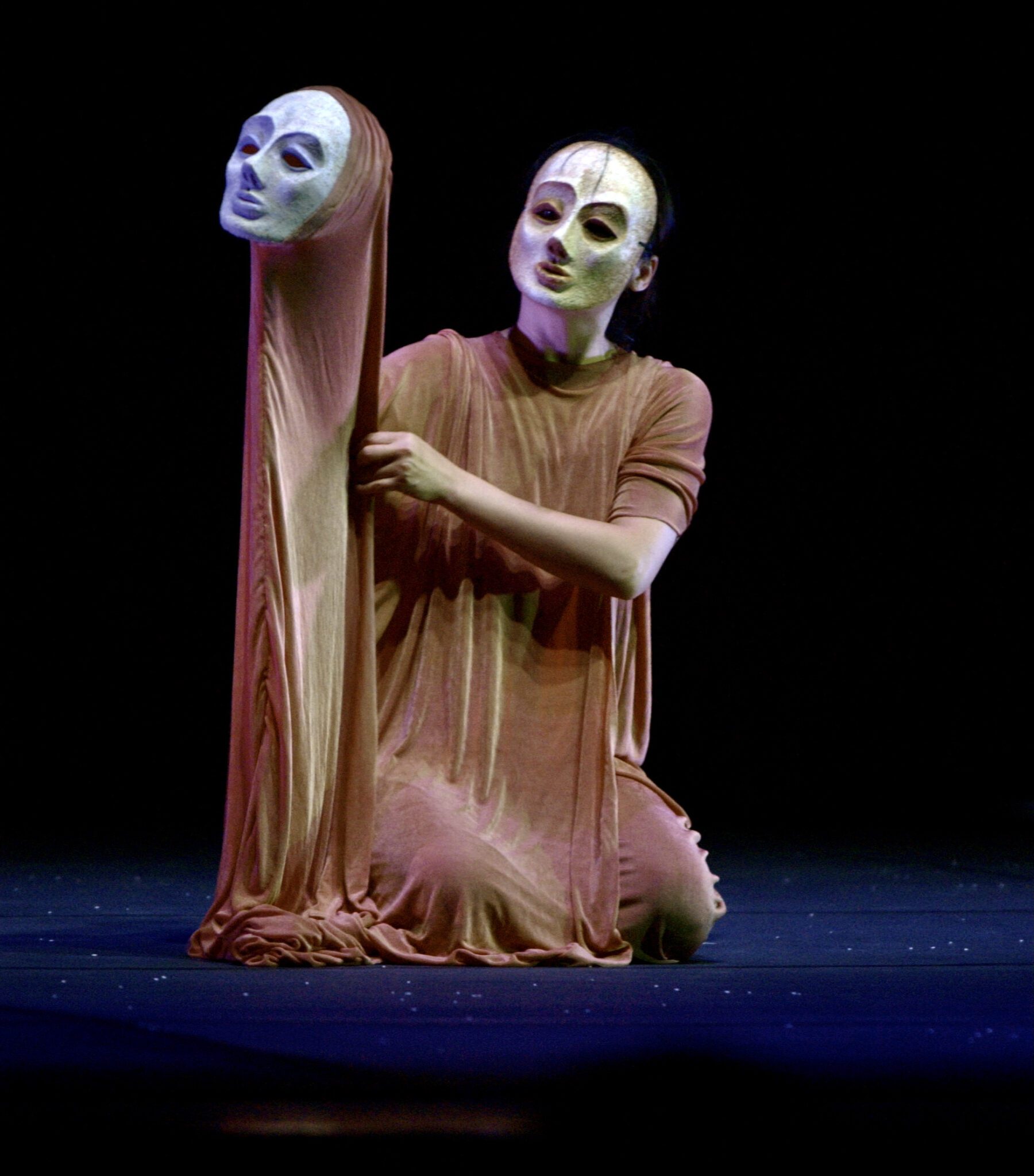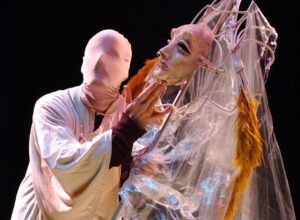 Conceptual Artist, Designer, Sculptor, Choreographer and Performer - 
Hua Hua Zhang
•

Director, Technical Designer and Lighting Designer  - 
Bart Roccoberton Jr.
•
Composer and Musician  - Bruce Gremo

•
Collaborator & Performer - 
David,Regan
•
Performers: 
Ceili Clemens, Faye Dupras, Mo Pomerantz and Samah Assaf