Chinese Shadow Puppet Theater - For audiences young and old
The Adventure of Stone Monkey
Adapted from the famous Chinese novel "Journey to the West," The Adventure of the Stone Monkey tells the tale of how an energetic and rambunctious Monkey became a King, learned patience in order to tame his wild nature, gain magical powers, and rescued his friends from the hungry and evil Demon King. Performed using classical Chinese shadow puppetry techniques blended with modern technological breakthroughs, our show is sure to please and amaze audiences while teaching children that even the rowdiest monkey can save the day with concentration and focus!
Script Development & Creative Direction: David Regan and Hua Hua Zhang
Storytelling - David Regan
Shadow Puppet, Scenery and Shadow Stage Designer - Hua Hua Zhang
Shadow Puppet Technique Designer - Xingxin Liu
Composer - Liang Liang
Sound and Effect Designer - Adam Danoff
Shadow Stage Technique Designer and Constructor - Andrew B Duvall
Monkey King - Adam Danoff
Demon King - Lisa Eckley Cocchiarale & Connor Henry
Other Characters - Hua Hua Zhang, Lisa Eckley Cocchiarale, Connor Henry and Adam Danoff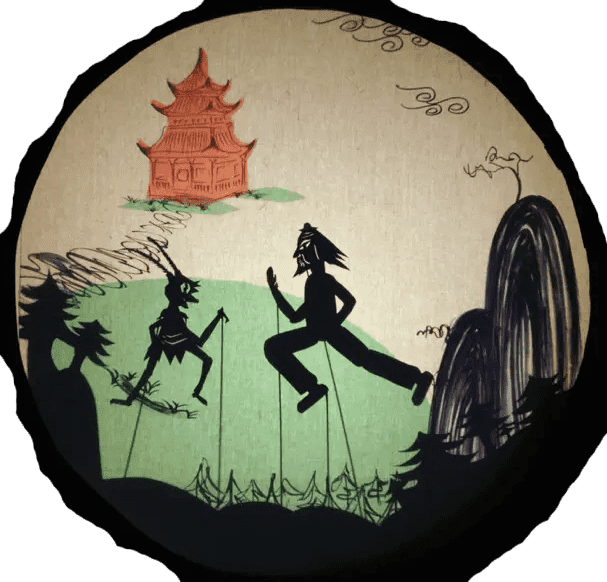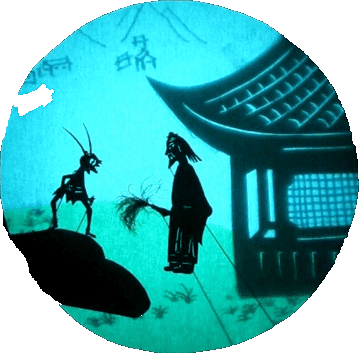 "The performance of The Adventure the Stone Monkey at the Philadelphia Art Alliance enabled our guests to be more than audience members. The performance provided us with an opportunity to introduce the audience, young and old, to the beautiful and engaging art of Chinese shadow puppetry. Audience members were introduced to how the puppets were created, were able to take part is using the puppets, and learned about the importance of storytelling in Chinese culture. Guests were mesmerized by this unique art form and this stunning work of theatre."
Lesly Attarian: Former Executive Director at the Philadelphia Art Alliance and current Director of Development at the Clay Studio
"The Adventure of the Stone Monkey King a is modern take on a classic tale. The intricacy of the shadow puppetry, elaborate sound effects, and lightheartedness of the story line made it a true delight to watch for audiences young and old."
Museum of Chinese in America (MOCA) |美国华人博物馆